The Use of Tunnelling Technologies and Underground Space for Stormwater and Flood Control
Join us this fall in Winnipeg, Manitoba, Canada for the Tunnelling Association of Canada's 2019 Workshop and the 2019 TAC Achievement Awards!
The TAC 2019 Technical Workshop is generously sponsored by:
This year's workshop topic is
The Use of Tunnelling Technologies and Underground Space for Stormwater and Flood Control
. A comprehensive technical program of presentations by Canadian and international practitioners, including the
London Tideway "Super Sewer" Project
, will feature:
Mark Draper, Jacobs (Calgary, AB) – Overview of the Winnipeg Combined Sewer Outfall (CSO) Project;
Kelly Fordyce, Ray Offman, KGS Group (Winnipeg, MB) – Performance Evaluation of Two 2,700 mm CSO Microtunnelling Drives in High Plasticity Winnipeg Clays;
Kirby McRae, TetraTech (Winnipeg, MB) – Land Drainage Installation in the Ferry Road Combined Sewer District;
John Kinnear, Jacobs (Barrowby, Lincolnshire, UK) – Constructing the 25 Km Super Sewer and Reconnecting London with the River Thames;
Jason Lueke, Associated Engineering (Edmonton, AB) – Application of Multivariable Decision Making for the Baltimore Force Main Crossing;
Andrew Caruana, Rene Ramirez, Smith and Long (Toronto, ON) – Uniform Cutting Head Load Sharing in TBM Cuttingheads;
Robin Lorenzen, Akkerman (Brownsdale, MN) – Trenchless Method Overview: Choosing the Right Approach;
Remco Kleinlugtenbelt, Thurber Engineering (Calgary, AB) – Geotechnical Assessment for Design and Construction of a Trenchless Storm Trunk Crossing the Canadian Pacific Railway with a MTBM;
Seamus Tynan, Sam McCabe, Ward and Burke (Toronto, ON) – Northeast Interceptor Crossing of the Red River in Winnipeg;
Steffen Dube, Herrenknecht (Sumner, WA) – The Clean Rivers Project, Four Large Size TBMs Deployed for DC's new CSO Program;
Chris Caruso, McMillen Jacobs (Cleveland/Akron, OH) – 26.7 Million Gallons of Storage in Rubber City - Design and Construction Akron's Ohio Canal Interceptor Tunnel;
Chris Macey, Marvin McDonald, AECOM (Winnipeg, MB) – Calgary Inglewood Sanitary Trunk Design and Construction; and
Mathias Knoll, VMT (Sumner, WA) – Comprehensive Guidance and Data Monitoring Solutions for Small and Large Diameter CSO Tunnels.
Please click here to see the
draft program outline
.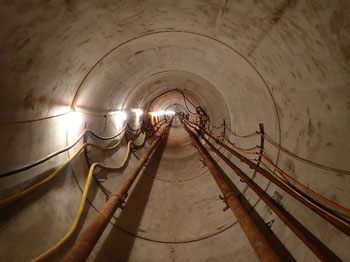 Registration Details
The workshop early registration price (before September 23) is $475 for TAC members and $550 for non-members – non-member registration includes TAC membership in 2020. Regular pricing of $525 (members) and $600 (non-members) starts on September 23. Workshop registration includes attendance at TAC's 2019 Awards Banquet on the evening of October 21.
Online delegate registration will open in early July accepting Visa, MasterCard, AmEx or cheque payments. If paying by cheque, please mail your payment to Tunnelling Association of Canada, 8828 Pigott Rd, Richmond, BC, V7A 2C4.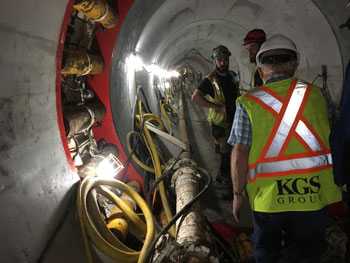 Sponsorship
Individual event (banquet, lunches and breaks) as well as Gold ($3,000), Silver ($2,000) and Bronze ($1,000) level sponsorships are available to firms, contractors, suppliers and other organizations in the tunnelling field. Each level comes with complimentary workshop registrations – three for Gold Sponsors, two for Silver Sponsors and one for Bronze Sponsors. Please click here for the
sponsorship information package
and order form.
For more details, please contact us at
info@tunnelcanada.ca
or call us at 604-241-1297.
Hotel Reservations
We have arranged a special rate of $167 plus taxes and fees (single or double occupancy) for rooms at the
Delta Winnipeg
(350 St Mary Ave, Winnipeg, MB), To book, please
click here
or call the hotel at 1 204-942-0551 and tell them that you are with the Tunnelling Association of Canada.
Please make your hotel reservation by September 4 to ensure availability.
See you this fall in Winnipeg!